Boa Madrugada! - Segunda-Feira, 24 de Janeiro de 2022
Brasil, a pool for football stars
Rather than manage a career, we take care of the human being.
Our speciality is the management of athletes careers. It is not only necessary, for the development of a player to negotiate financial and legal aspects but a moral accompaniment based on trust is also needed. Therefore the player can practice his activity in the best conditions, knowing that a competent team is here to manage his interests.

Our job includes various activities in the different stages of the life of an athlete:
- We negotiate new contracts and renegotiate existing contracts.
- We handle national and international transfers by legal and logistic means.
- We give support to the athlete when he/she has decisive choices to make, drawing on our
vast experience on this matter.
- We create the promotional material needed for the presentation of the athlete (C.V., photos, videos).
- We provide financial and legal opinion.
- We provide psychological and physiological support.


Our professional values are based on honesty, respect and the quality of the work performed.
A continuous and customised approach in the management of our athletes is also very important to us.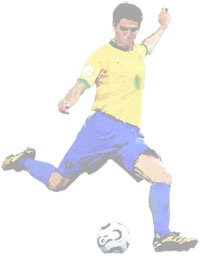 2009 - Wagner Botelho - Consultoria Esportiva - Todos os direitos reservados